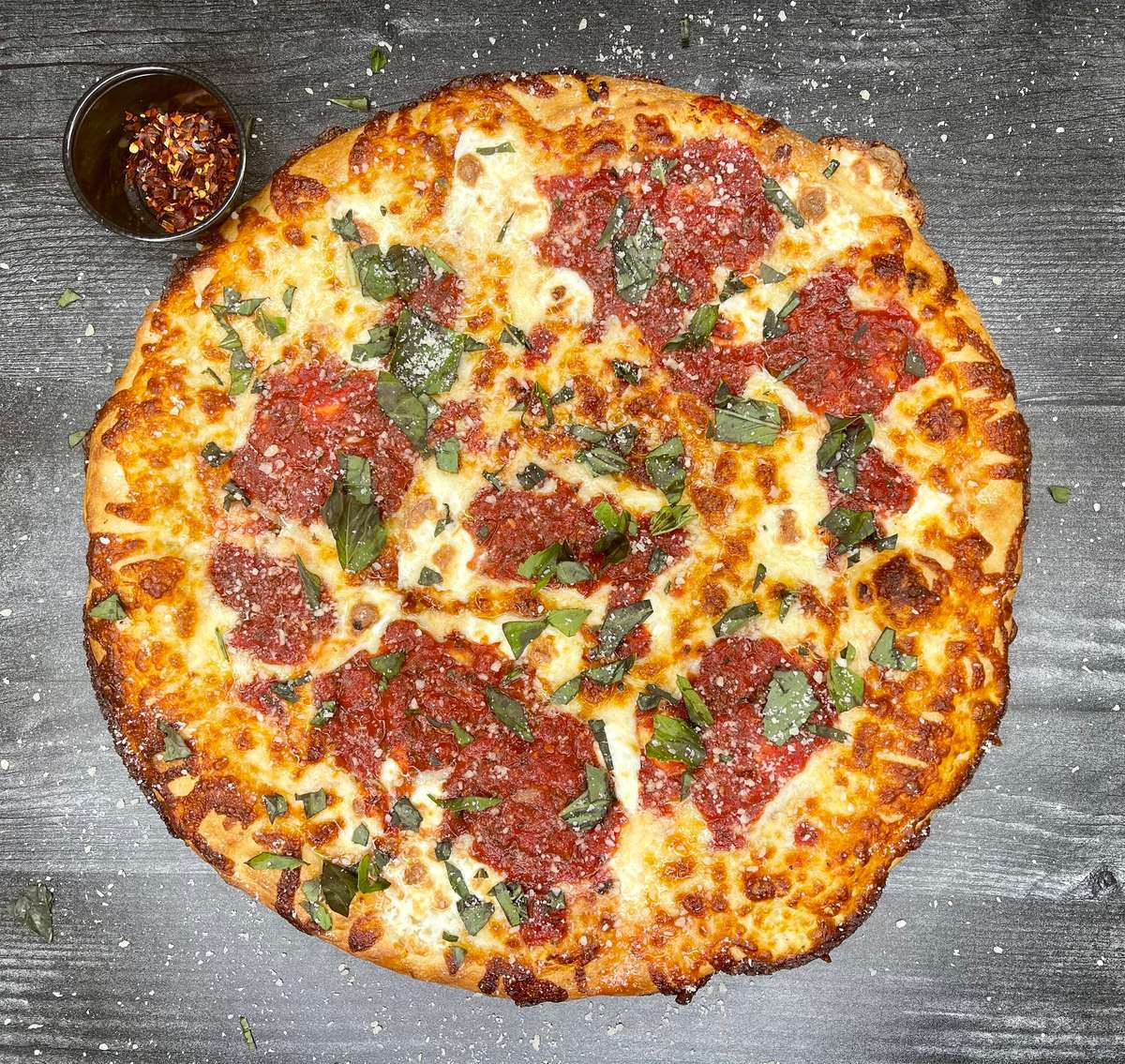 DeCheco's Pizzeria
Akron's Best Pizza | 2021
Handcrafted Specialty Pizzas
High quality ingredients and great customer service go into every pie.
The Best Pizza in Akron
DeCheco's Pizzeria has been serving the best pizza in Akron, OH since 1993. Our signature pizzas are crafted with quality ingredients with our second generation family recipe. Read real reviews from our customers below. Tell us why you love our pizza and if it's featured on our website and social media, we will give you a free small pizza. "We take great pride in our tradition of excellent service and high-quality ingredients. Our pizza is a way of life, let us make it part of yours."
Leave a Review
"Always great food.... love it"
"I've been so disappointed in so many pizzas lately but this one was WOW ABSOLUTELY AMAZING! I forgot that pizza could be this fabulous ? I ordered the supreme and every last bite was terrific! And then the crust... it was one of those love hate things I loved every morsel but hated to because I knew it was the end. And the guys are great too always friendly when I have a door dash order to pick up"
"First things first, I love this place. I've always wanted to try a pickle pizza because I'm obsessed with pickles and this was no let down. By far my favorite pizza and you can't find one like it anywhere in the area. I don't know about you, but I also love eating pizza cold. When you eat this dill pickle pizza cold, its BOMB.!!!!! I knew that putting something I love (pickles) on top of something else I love (pizza) would not be a let down. This pizza is kinda a big dill!!!"
"My favorite pizza place in Akron! Service is always friendly and have never had a bad experience!"
"Very good pizza. We come often"
"Pickle pizza was so tasty!! We've Had it a couple times...so delicious!!"
"Always great food.... love it"
"I've been so disappointed in so many pizzas lately but this one was WOW ABSOLUTELY AMAZING! I forgot that pizza could be this fabulous ? I ordered the supreme and every last bite was terrific! And then the crust... it was one of those love hate things I loved every morsel but hated to because I knew it was the end. And the guys are great too always friendly when I have a door dash order to pick up"
"First things first, I love this place. I've always wanted to try a pickle pizza because I'm obsessed with pickles and this was no let down. By far my favorite pizza and you can't find one like it anywhere in the area. I don't know about you, but I also love eating pizza cold. When you eat this dill pickle pizza cold, its BOMB.!!!!! I knew that putting something I love (pickles) on top of something else I love (pizza) would not be a let down. This pizza is kinda a big dill!!!"
"My favorite pizza place in Akron! Service is always friendly and have never had a bad experience!"
"Very good pizza. We come often"
"Pickle pizza was so tasty!! We've Had it a couple times...so delicious!!"
"Always great food.... love it"